Solving Exponential functions-PAGE 2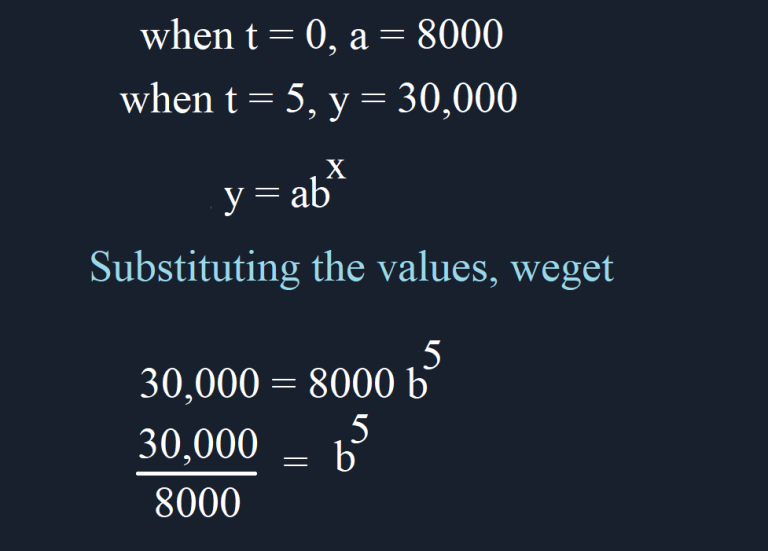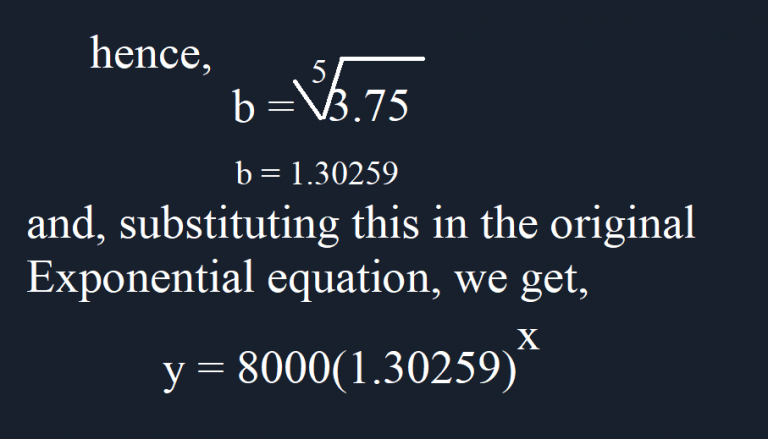 Using the found Exponential Model, find How many Bacteria cells would be present after 20 hours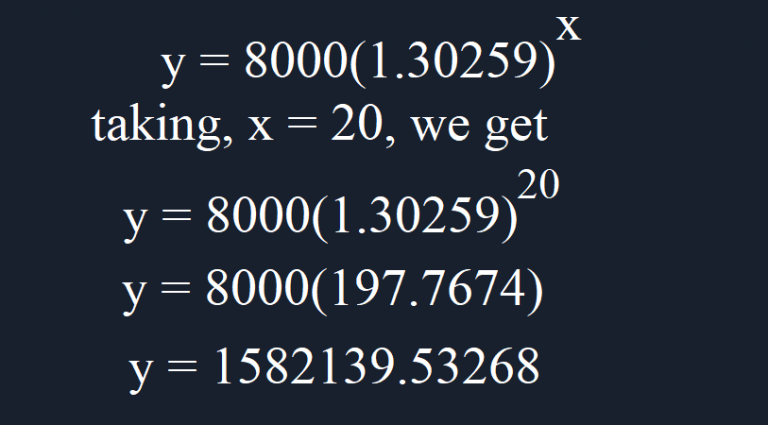 There will be approximately, 1,582,139.53268 bacteria cells after 20 hours
In 2016, A manufacturer, distributed 500,000 plastic bottles made from recycled plastic bags obtained from the Pacific Patch. Now, assuming that the manufacturer has distributed 5 million plastic bottles by 2021, form an Exponential Model to represent the distribution of plastic bottles each year.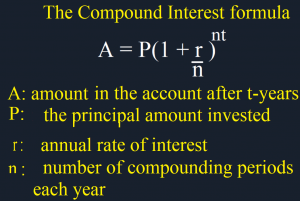 An Investment Saving Account of a certain Bank pays 5% annual interest compounded monthly. If you invest $5000 in this account, How much money will be there in your Account after 20 years
The Question requires you to find the Amount that will be in your Account after 20  years.
Determine the Formula to be Used:

Formulate the Values for the respective Variables:

Substitute the values for the variables and Dertermine the unknown: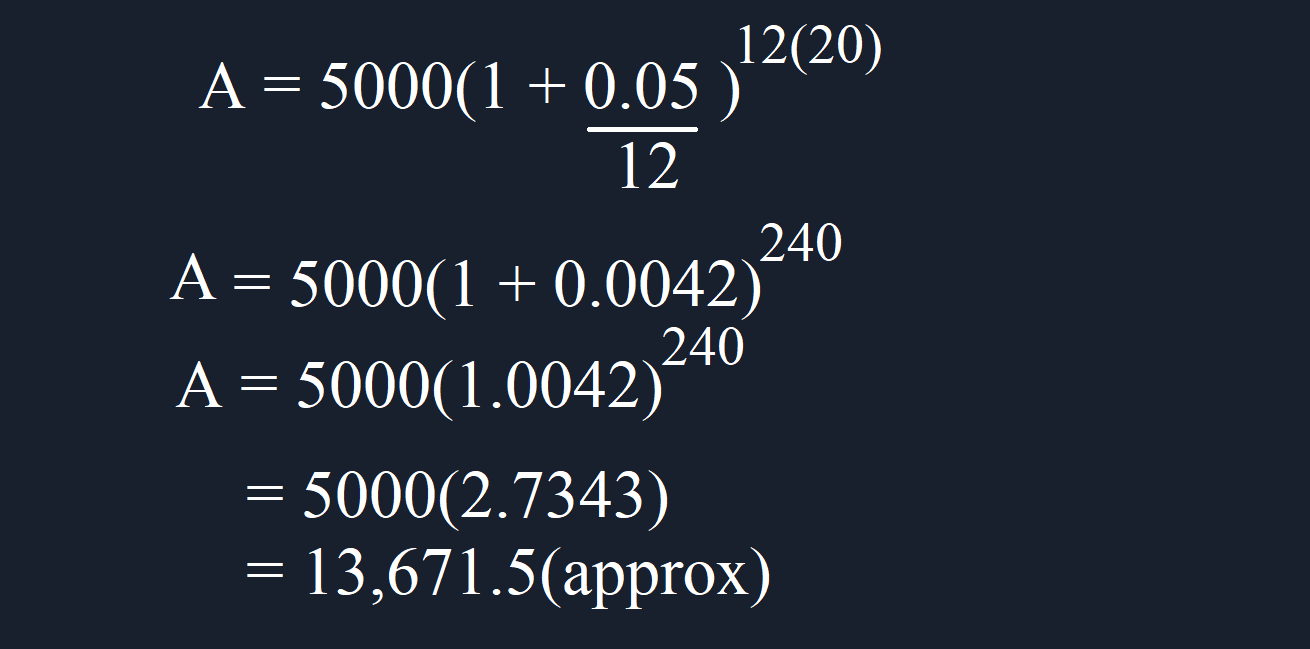 The Amount in your Account after 20 years will be $13,671.5